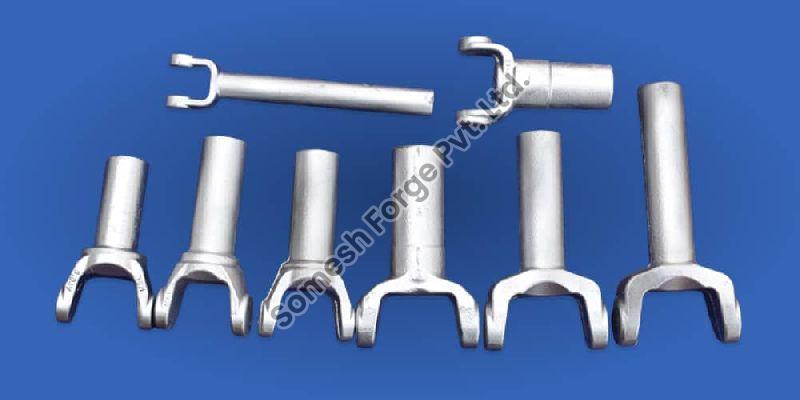 While driving a vehicle especially, in off-roading conditions, a sleeve yoke drive shaft is a valuable piece of equipment. This product is essential to plant to make sure the vehicle can manage the terrain properly. But to increase your vehicle's performance it would be better to diagnose potential problems when your drive is not as perfect as it is supposed to be. However, you need to know what a sleeve yoke drive shaft is. As you need to buy it from trusted sleeve yoke suppliers.

What is the purpose of a sleeve yoke?

The sleeve yoke is an important part of your vehicle's drive shaft. It is what allows the shaft to stretch when going over rough, uneven terrain. This flexion gives your drive shaft's u-joint the competence to continue rotating correctly in more challenging conditions. By this technique, the sleeve yoke supplied by the leading sleeve yoke supplier transfers power from your transfer case to your front axle.

What makes your sleeve yoke give a sound?

Many problems are created by the drive shaft and its abundant parts. But the primary sound associated with the sleeve yoke is a loud clopping noise. You will naturally hear this when your vehicle from acceleration to deceleration or vice versa.

What is the cause of this clunking sound in the sleeve yoke

The main cause for these clunking sounds and symptoms may be that the sleeve yoke blades are too worn and old or that the yoke transmission extension's housing may be conceded in some way. In some cases, the u-joint may also be the culprit of the noise. If it is unreasonably worn, it may cause a clunking noise.

Do not wait on vital repairs
Your vehicle's sleeve yoke is an important part of your drive shaft assembly. In case the sleeve yoke fails to work, it would make for more dangerous driving. Knowing what a sleeve yoke drive shaft is and how problems will manifest themselves is serious for your vehicle's continued endurance.

If you are ever in need of drive shaft services for your vehicle, contact sleeve yoke suppliers.

Here is why you need to contact them:

A wider range of products

Not just sleeve yoke, but they have a wider range of products to fulfil various industries.

Trusted quality

To meet the requirements of various industries, they provide trusted quality in every item they supply

Premium quality metal
For producing different auto parts, premium quality metals like steel, brass, etc are used.

Nationwide delivery

They are competent to supply their products at every corner of the country. They have skilled delivery assistants.

Experienced workforce

They have a team of highly experienced technocrats in their workforce. The team has good knowledge of the latest high-tech machinery and designs.

Updated manufacturing units

Their experienced staff works on updated machines as per the latest market trend and incorporates the changes as required.

Ethical business practice

To make a business successful they follow ethical business practices.

These are the reasons to make any business successful while delivering premium quality products at affordable prices.
This entry was posted on December, 13, 2022 at 14 : 20 pm and is filed under Sleeve Yoke. You can follow any responses to this entry through the RSS 2.0 feed. You can leave a response from your own site.