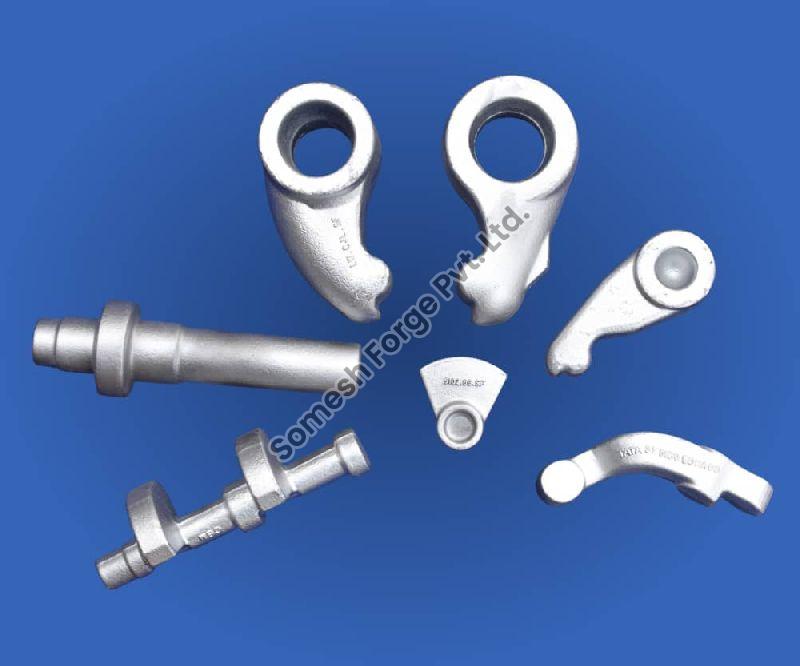 In many mechanical systems, especially in engines and industry, the arm crank & balancer shaft are crucial parts. These parts are essential for preserving balance, minimising vibrations, and improving performance.
We will examine the advantages and functions of the arm crank and balancer shaft. We will also learn how they help mechanical systems operate more smoothly, more effectively, and more durable.
Power Conversion and Transmission via the Arm Crank
The arm crank, commonly referred to as the crankshaft, is an essential part of engines. It transforms the pistons' reciprocating motion into rotational motion. It distributes the power produced by combustion to the wheels or other driven parts. This allows the machine or vehicle to carry out meaningful work.
Engine performance and fuel economy are enhanced as a result of this effective power transfer mechanism.
Reduces Vibration: Balancer Shaft
The arm crank & balancer shaft, also known as a counter-rotating shaft. It is intended to offset the inherent vibrations brought on by an engine's pistons' reciprocating action. It successfully eliminates unwelcome vibrations since it rotates in the opposite direction from the crankshaft.
The balancer shaft improves overall comfort, lessens strain on engine parts, and decreases wear and tear by minimising engine vibrations. As a result, the engine runs more smoothly, is more dependable, and lasts longer.
Comfort and Reduced Vibration
The great decrease in vibration that results from the use of an arm crank and balancer shaft is the main advantage. Together, these parts reduce the vibrations that the engine causes, giving the driver and passengers a smoother ride.
The total driving experience is improved by reducing vibrations. It also reduces driver fatigue, raises passenger comfort, and makes the ride quieter and more pleasurable.
Engine Efficiency and Performance
The arm crank and balancer shaft are also essential components in maximizing engine output and effectiveness. The engine may run more smoothly and effectively by decreasing vibrations. This leads to higher power delivery, better fuel efficiency, and reduced emissions.
Because of the balanced functioning made feasible by the arm crank and balancer shaft, the engine operates at its optimum. This prevents energy losses and produces the greatest amount of torque. This results in improved overall performance, increased power delivery, and reduced fuel consumption.
Enhanced Durability and Longevity
Mechanical systems are more durable and reliable when an arm crank and balancer shaft are included. These components increase the longevity of engines by minimizing tremors and strain on engine elements.
The arm crank and balancer shaft's balanced operation lowers the risk of component breakdown or injury by dispersing stresses uniformly. Extended service intervals and lower maintenance costs are the results of enhanced durability and dependability.
Utilization and Flexibility
Auto engines, business equipment, and power generators are just a few mechanical systems that use arm cranks and balancer shafts. They may be created and tuned for particular needs and are adaptable to various engine setups.
Manufacturers may adjust the arm crank and balancer shaft to obtain the best balance, vibration reduction, and performance. They are valuable components in a variety of sectors because of their adaptability.
Conclusion
The arm crank and balancer shaft are essential parts that balance forces, lessen vibrations, and enhance performance.
These parts help the engine run more smoothly, consume less gasoline, and last longer by reducing vibrations, enhancing comfort. A useful method for creating balanced and effective mechanical systems is the arm crank and balancer shaft combo.